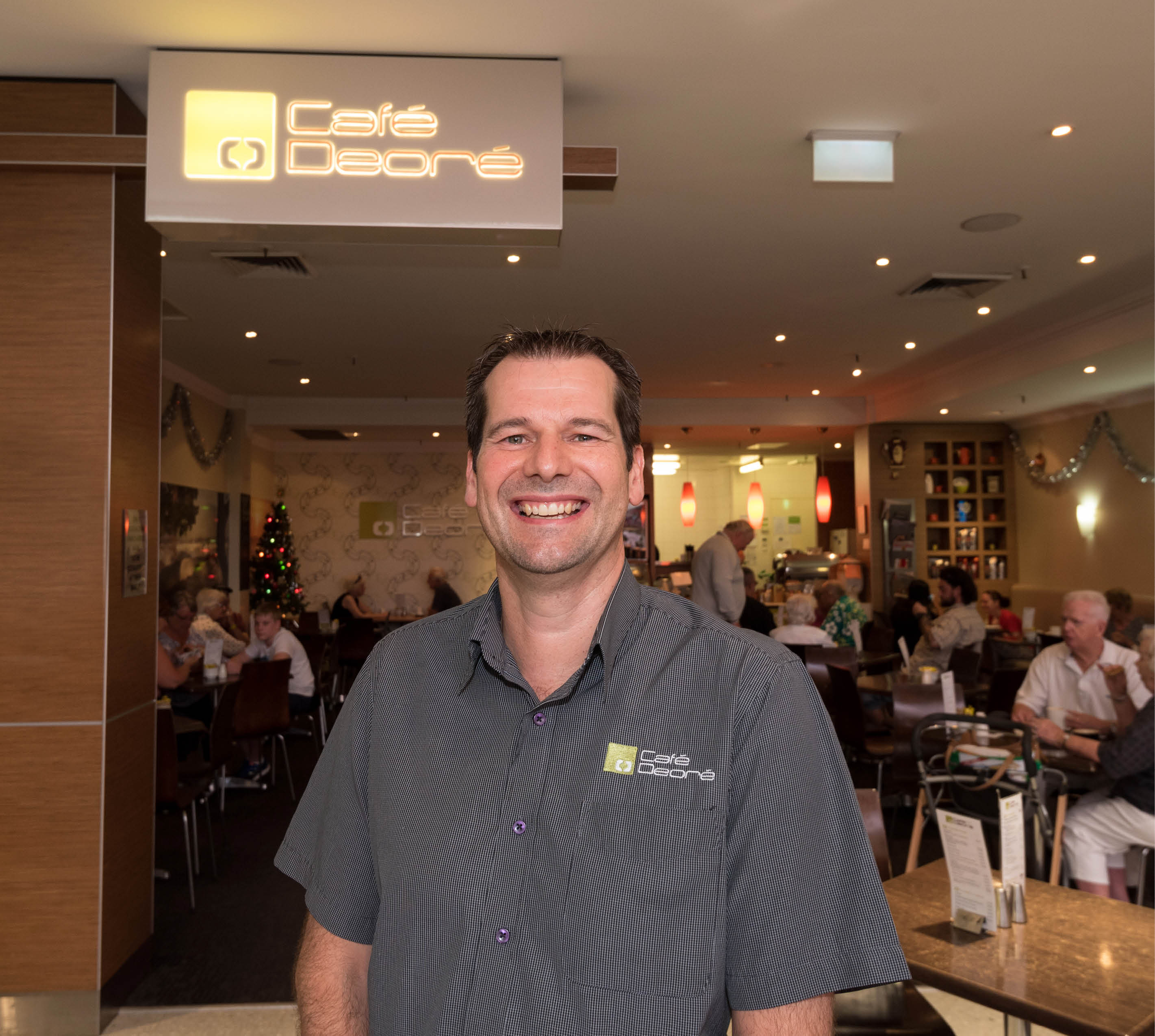 Café Deore
Tell us a bit about your shop or service: Café Deore is a local café serving a range of café-style meals and sandwiches.

How long have you been working here? I took over the café fifteen years ago and have seen lots of changes in from both the centre's renovations and of our own at Café Deore.

Are you a big or small crew – how many of you working there?
I employ ten staff and use local suppliers.

Do you have local customers you know by name, or like to have a chat with?
The café has a large, regular customer base. Most of them are locals who we know by name. They often come in just for coffee and a friendly chat, or bring family or friends for a meal.

What do you think makes Lake Macquarie Fair a great community and/or a good place to shop? It is the small, community feel of the centre is something the customers and I love about the centre, and its easy access and mix of shops.

Name a thing you like most about working at the centre?
The staff – and I always find it rewarding when a customer leaves satisfied and with a smile on their face. We often have a joke with our customers.

Do you have a fave time of year in the centre and, if so, why? Eg celebrations, school holidayds, a favourite season, or when there's a special promotion on such as The DollarDash?
Christmas is always my favourite time of year and, at Café Deore, we actually celebrate it twice a year with our Christmas in July promo at the end of July. We also do other themed events, like Oktoberfest and Australia Day.

Summer's here … what are you looking forward to doing/eating/buying?
I'm looking forward to seeing Café Deore going forward and moving into the new shopping centre complex with a new look, new menus and liquor license.