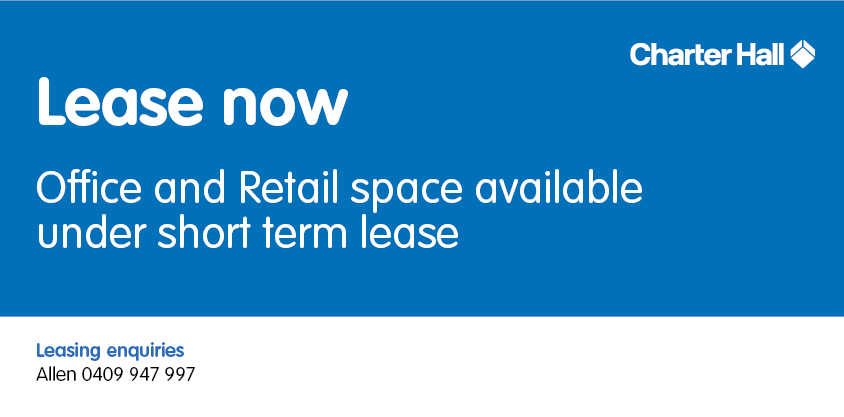 Lake Macquarie Square is a shopping centre anchored by Woolworths, Big W and Coles, which includes over 50 specialty stores with a variety of food, fashion and services available. The Centre has recently undergone a development which has given the community a new, modern centre with a fresh look, new play spaces and amenities, and a variety of new stores.
Leasing opportunities are available at Lake Macquarie Square.
Store Leasing
Please contact:
Michael Curry
Leasing Executive
T +61 2 8651 9706
M +61 422 184 662
E michael.curry@charterhall.com.au
Casual Mall Leasing
offers your business more flexible time periods in high traffic mall areas, all while gaining from the same positive centre associations as a permanent lease.

Allen Spencer
NSW VSCL & CML Manager

M +61 409 947 997
allen.spencer@charterhall.com.au
W
charterhall.com.au/property/retail
Vacant Shop Casual Leasing
We can assist you with the growth and development of your business, valuable brand awareness to a lucrative retail site to sell your goods or service through short-term Mall Kiosk's and Pop Up Shops. Our Casual Retail sites are located in high traffic mall areas to give you the opportunity to put your product or service directly in front of thousands of potential customers for 3 to 6 months trail your dream or create a platform to sell your goods. Your next move is just a call.
Allen Spencer
NSW VSCL & CML Manager

M +61 409 947 997
allen.spencer@charterhall.com.au
W
charterhall.com.au/property/retail