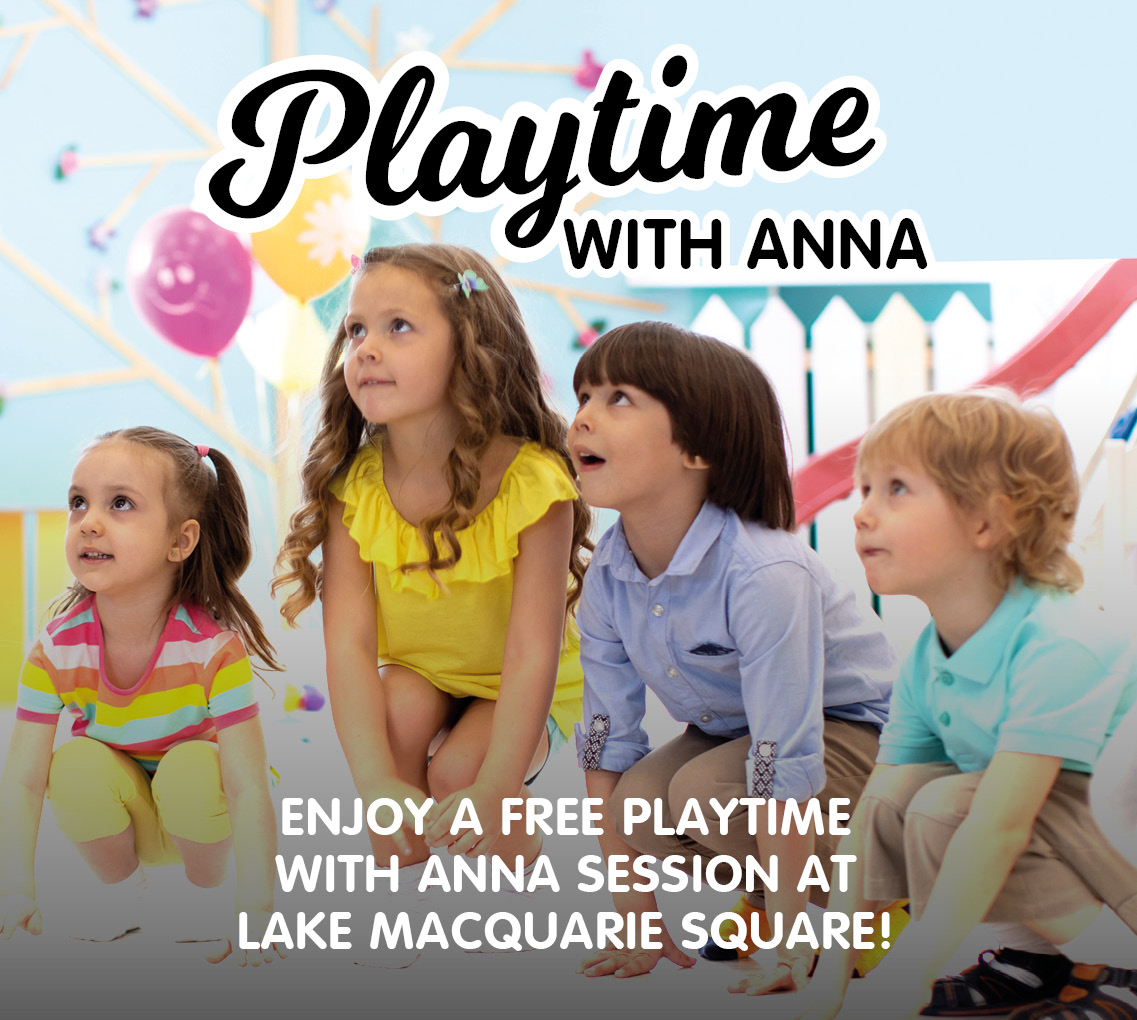 Playtime with Anna
Every week on Friday, 5 February, 2021 at 10 AM-2 April, 2021 at 11 AM
Join Anna for music, stories and activities that will leave your littles ones feeling connected and inspired. Every Friday during term, there will be two sessions: one at 10am, and another at 10.45am. Book online to receive a fun craft pack to take home and one (1) regular size coffee per booking valid on the day of the event.
Friday 19 February: A Day At The Beach
Surf's Up this week at Playtime with Anna! Try your skill at surfing, hula dancing and exploring all things beach. Join in the fun, music, story and activities. Bookings essential.
Friday 26 February: Favourite Fruits and Vegetables
Have fun exploring delicious fruits and vegetables this week through music, activities and story. You never know, it might just inspire your littlie to try a new flavour!
Friday 5 March: Changing Seasons
We'll be learning about the changing seasons this week at Playtime through music, story and fun activities with Anna. Bring the littlies along for some educational play.
Friday 12 March: Farmyard Fun
Lots of games and musical activities around the farm this week. Try your hand at the Farm Animal Guessing Game and can you guess how many eggs are in the carton? Book the kids in for a fun and engaging play session with Anna this week.

To book:
Follow the link below to your preferred time, and then select the date you'd like to book:
10am - 10.30am: Book here
10.45am - 11.15am: Book here


COVID-19 SAFETY PLAN
A COVID-19 Playtime with Anna Safety Plan by Anna Marriott on behalf of Inspired Play, has been developed in accordance with the recommendations of the NSW Government's Covid-19 Safety Plan and is relevant for Lake Macquarie Square. For further details, please read the COVID-Safe information when booking with Eventbrite