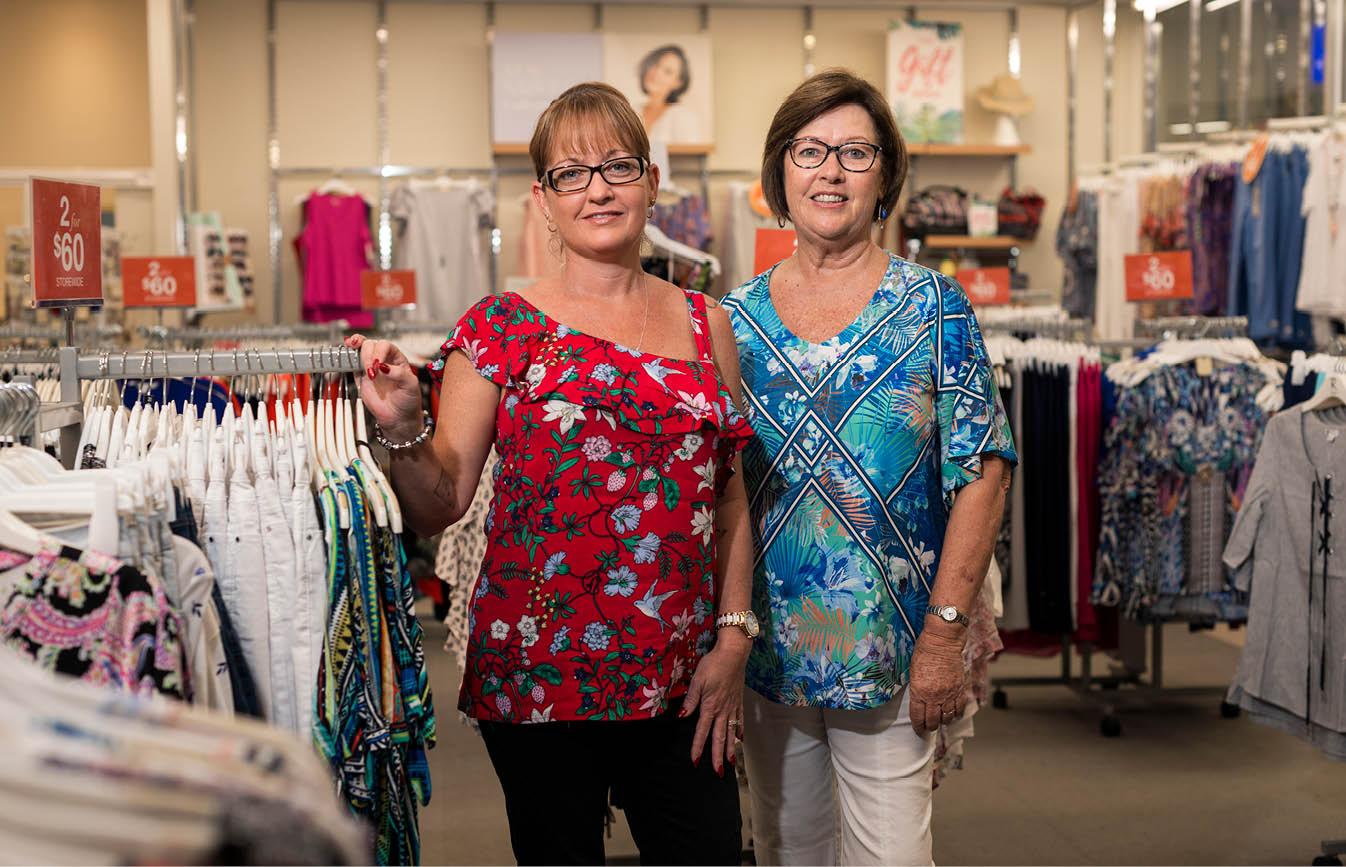 Rockmans
Tell us a bit about your shop or service: We sell Ladies' casual fashions for sizes 8-20, catering to nearly all ages.

What's in season or really popular right now? Dresses, colourful tops and shorts. Prints are huge! A survey was recently conducted to our Rockmans customers, and they all noted how they love a multi-coloured, easy-care print top.

Are you a big or small crew - how many of you working there? Small – one Manager, three Permanent Part-time and two Casuals.

Do you think your shop helps makes customers' lives easier? If so, tell us how.
Absolutely. Some ladies really don't know how to put anything together and we can help them.

Do you have local customers you know by name, or like to have a chat with?
Lots! There are a couple of ladies that come in that we will put things away for when we see things we know they love – Debbie and Nita in particular. One customer is just out of control; she loves a sale and certainly knows how to shop!

What do you think makes our centre a great community and/or good place to shop?
Free parking and being a warm and friendly centre.

Name two things you like most about working at the centre? It's a very intimate shopping centre and very inviting with a great centre management team who will always stop and say hello. We feel very much a part of the centre – hence why we all stay!

Do you have a fave time of year in the centre and if so why?
Summer! There is nothing better than finishing my shift at 5:30pm, and heading to the lake (just a stone's throw away!) with a glass of wine and watching the sunset.