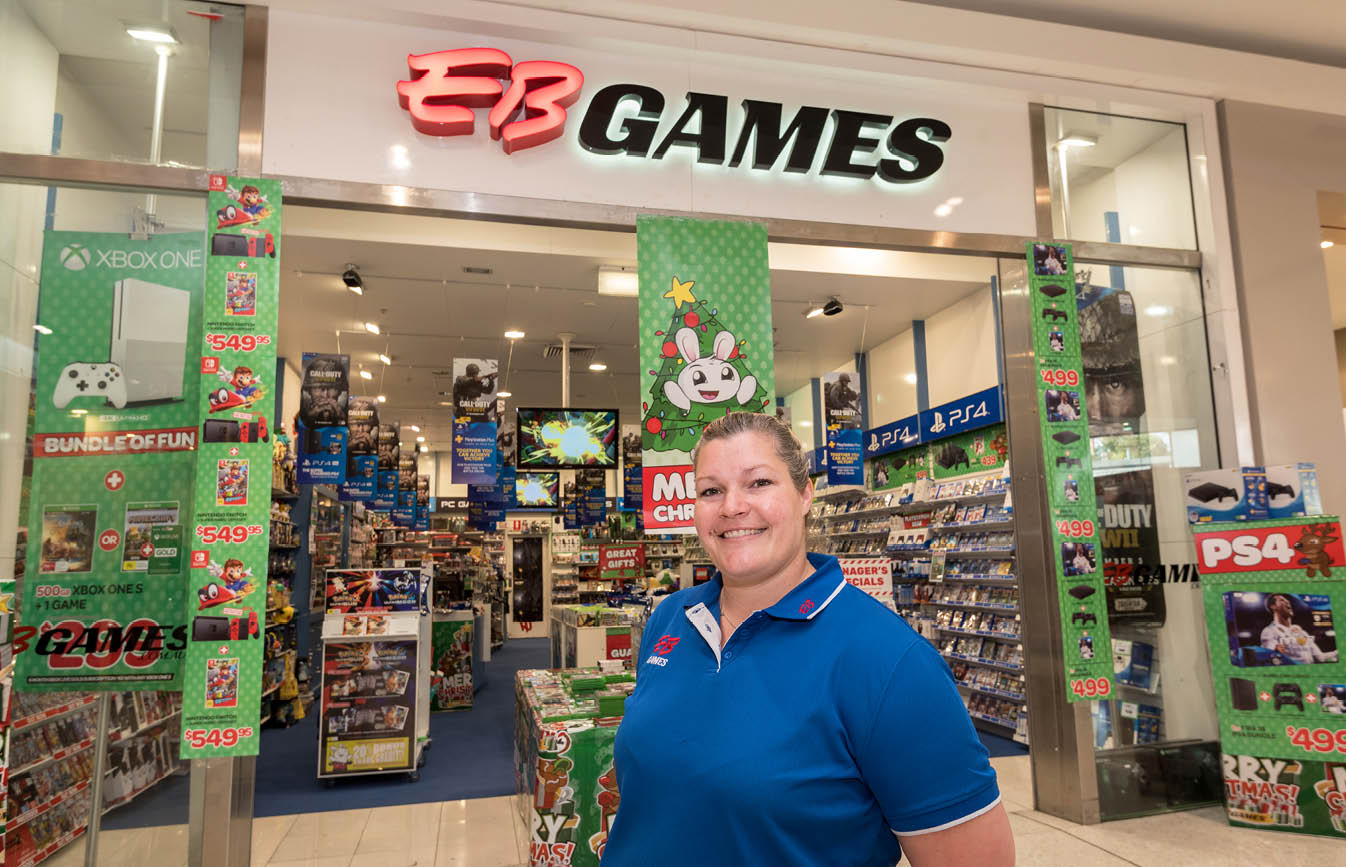 EB Games
Tell us a bit about your shop or service: We provide the best service and experience in gaming and collectable items.

What's in season or really popular right now with shoppers? Nintendo Switch Console.

Are you a big or small crew – how many of you working there?
We have seven staff members in our team.

Do you have local customers you know by name, or like to have a chat with? Absolutely. We have lots of regular customers. Most of our customers are known by name. A lot just come in for a chat or to say 'hi'.

What is the funniest or most unusual request you've ever had from a customer? (Keep it clean!) Shampoo, stamps and to check a lottery ticket!

What do you think makes Lake Macquarie Fair a great community and/or a good place to shop? It really is a community-based shopping centre. It makes us feel like a part of a family.

Name a thing you like most about working at the centre? The people are welcoming and friendly.

Do you have a fave time of year in the centre and, if so, why? Eg celebrations, school holidayds, a favourite season, or when there's a special promotion on such as The DollarDash? Christmas!!! Love Santa.