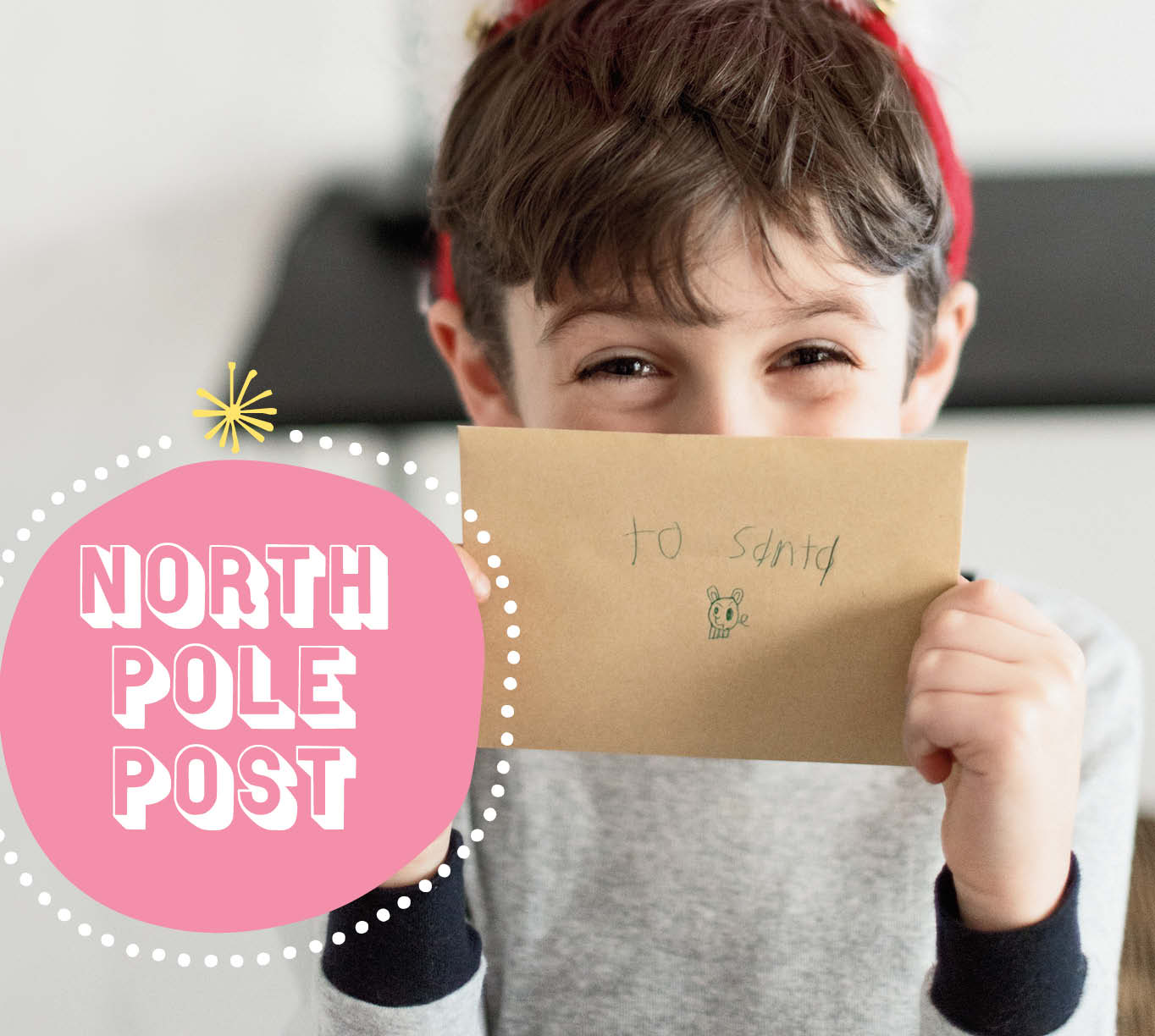 North Pole Post
19 November, 2020-16 December, 2020
Send a letter directly to Santa's headquarters!
From 28 November to 16 December:
1. Collect your "Santa Letter" from the North Pole Post Station located at the Santa Set or from Santa's Helper (see appearance times below)
2. At home, little shoppers write their letter to Santa, fold their letter into the envelope provided
3. On their next visit to the centre, they mail their letter to Santa via the 'North Pole Post' mailboxes in centre
4. Santa mail is collected and read by Santa's little helpers. The last date to post your Santa Letter is Wednesday 16 December.

Santa's Helper Appearance Times:
Saturday 28 Nov: 12.30pm -
3.30pm
Sunday 29 Nov: 10am -
2pm
Friday 4 Dec: 10am - 2pm
Saturday 5 Dec: 10am - 2pm
Sunday 6 Dec: 10am - 2pm
Friday 11 Dec: 10am - 2pm
Saturday 12 Dec: 10am - 2pm
Sunday 13 Dec: 10am - 2pm
Please remember to maintain 1.5 meters between yourself and others when visiting the centre and the North Pole Click & Collect.